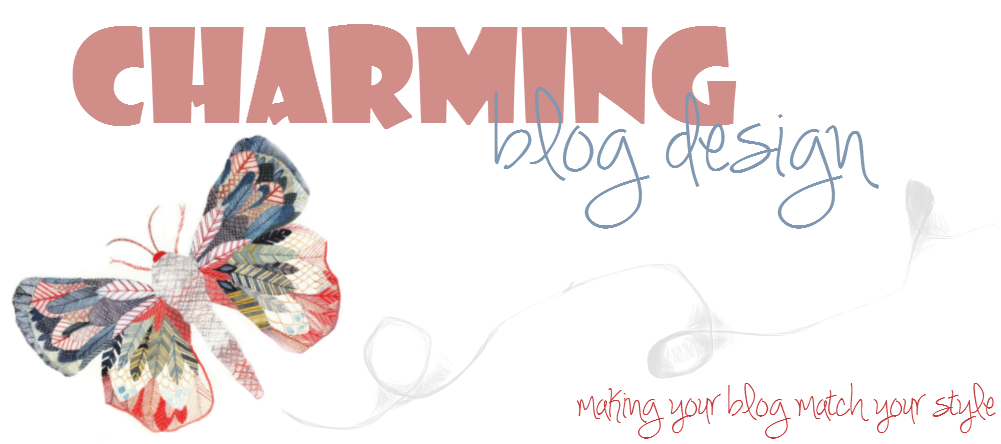 As some of you have already noticed my site has a new design. The updated look was designed and created by Iris of
Charming Blog Design
. I couldn't be happier with the results. Iris was so easy to work with. She asked for examples of what I liked before giving me several samples to choose from - which worked well for a non visual person like me.
Iris is from Heidelberg, Germany. In addition to designing blogs, she is a student majoring in Elementary Education, enjoys crafting, collecting and creating birdhouses, nature photography, music, and
blogging
about her long distance relationship. If you are looking for a new blog design, I highly recommend her.
Go
HERE
to get in touch with Iris and give your own blog a new look! :-)